La música: "Tuxedo Junction" de The Glenn Miller Orchestra
Hay que ver qué hipócritas somos para lo que nos interesa. Ignoro si la profesión más antigua del mundo es legal, ilegal o alegal, pero digo yo que los mandamases de Sanidad, y sobre todo de Hacienda, deberían darse una vuelta por determinados establecimientos (en su horario laboral, especifico) a asegurarse de que todo está en regla. Desde luego, difíciles de encontrar no son. Porque si viajando una noche por la autovía pasas junto a un tugurio donde a la luz de bombillitas rojas y azules puede leerse "Ruta 69" o "Las Sandalias del Pecador", pues hombre, una franquicia del Hogar del Pensionista no creo que sea. Y si en la sección de anuncios del periódico leo "Jénifer, bombón de chocolate caribeño, y Tatiana, polvorón de la estepa rusa: hacemos realidad tus más dulces fantasías", estas qué son, ¿confiteras?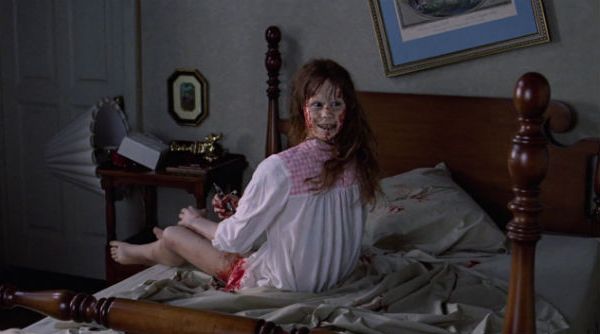 Hablando de mirar hacia otro lado, las leyes de segregación norteamericanas, vigentes desde la abolición de la esclavitud hasta la segunda mitad del siglo XX, sobre todo en los estados del Sur, son un ejemplo de manual. Vamos, que ni la niña de El exorcista. La doctrina, bendecida por algunos de los magistrados más eminentes de la época, no podía ser más orwelliana: "iguales, pero separados". Afectaba a todos los ámbitos de la convivencia, desde los fundamentales (vivienda, educación, trabajo) hasta los más nimios: si eras negro y te daba un apretón caminando por un barrio de blancos, lo tenías complicado, porque no se podía entrar a un lugar público así como así, y mucho menos a sus aseos. Hasta en los cementerios unos y otros reposaban en zonas diferentes.
La música no era ajena a tales contingencias. La pasión por Louis Armstong, Duke Ellington, Ella Fitzgerald o Billie Holiday infectaba a gente de todas las razas, pero incluso artistas de este calibre se enfrentaban a menudo a una grotesca paradoja: tenían vedado dormir en el hotel donde esa misma noche habían sido aplaudidos a rabiar por la audiencia blanca. Una vez, a Billie Holliday, le obligaron a oscurecerse la cara para parecer más negra, no fuera a ser que a algún espectador, entreviéndola en la penumbra, le diera por sospechar que en el escenario había una cantante blanca acompañada por una orquesta de color.
Como reacción a semejante estado de cosas fue surgiendo una red de locales a lo largo el sur y el este del país donde los negros podían disfrutar sin cortapisas de sus ídolos. Se le llamaba el "chitlin' circuit" por los chitterlings, un supuesto manjar a base de intestinos de cerdo cocidos muy del gusto de la población de color. A finales de los años treinta Erskine Hawkins y otros miembros de su orquesta compusieron "Tuxedo Junction" como homenaje a uno de estos locales, el Nixon Building. Estaba situado a las afueras de Birmingham, Alabama, y como muestra la foto de arriba no era lo que se dice una maravilla arquitectónica. El título de la pieza hace alusión a una parada del tranvía en un cruce cercano, junto a una zona de recreo conocida como "Tuxedo Park".
Hawkins y su banda tuvieron bastante éxito con la canción, aunque por supuesto nada comparable con el de la versión con la que Glenn Miller copó en 1940 las listas de éxitos y de la que vendió centenares de miles de copias. "Tuxedo Junction" se convirtió enseguida en uno de los estandartes de su orquesta, pero el pobre Hawkins no olió un dólar por aquello, e incluso tuvo que aguantar que los críticos musicales calificaran el original de torpe y chabacano, en comparación con el pulido acabado de los arreglos de Miller. Un ejemplo más de la pestileste atmósfera racial que se respiraba por entonces en ese presunto paraíso de las libertades llamado Estados Unidos de Norteamerica.
Hubo otros caucásicos que hicieron bastante más por los músicos afroamericanos que piratearles sus composiciones. En los años treinta Benny Goodman levantó una considerable polvareda al integrar en su equipo a Teddy Wilson y Lionel Hampton, primero, y a Charlie Christian un poco más adelante, lo que de facto implicaba renunciar a salir de gira por los estados sureños. Ya en la década de los cincuenta, el judío Norman Granz, fundador de la discográfica Verve, se dejó el alma (y a veces mucho dinero) para que su ilustre y extensísima nómina de artistas de color fueran tratados en igualdad de condiciones que los demás. Al final lo sustantivo es que mejor o peor, de una u otra manera, la música negra fue arraigando en el corazón de casi todos los estadounidenses, hasta convertirse en algo tan profunda y genuinamente americano como Hollywood, los vaqueros y la Coca-Cola.
Sería de necios ignorar la trascendencia de activistas como Martin Luther King, Rosa Parks y otros en la batalla en pro de la igualdad que se libró en los cincuenta y los sesenta, y que fue coronada por la memorable Ley de Derechos Civiles de 1964. Pero ni mucho menos despreciemos la sutil labor de zapa que el jazz y el blues venían haciendo desde décadas. Dicen que la fe mueve montañas; de la música debería decirse lo mismo, y quizás con más argumentos.
Tuxedo Junction / The Glenn Miller Orchestra
Tuxedo Junction / The Glenn Miller Orchestra
Más canciones redondas de The Glenn Miller Orchestra:
Entre 1938 y 1944 (el año en que murió, posiblemente durante un viaje en avión, aunque hay teorías bastante más jugosas) la orquesta de Glenn Miller reinó sin discusión entre las big bands de la época. Su patentado y comercialísimo swing, explícitamente alejado de los perfiles más jazzisticos de muchos de su competidores, y una puesta en escena "Ariel Ultra más blanco no se puede", tenía por fuerza que ser del gusto del sector de población correcto, esto es, el que gozaba del suficiente poder adquisitivo como para permitirse comprar discos. Con el paso del tiempo el sonido Miller se ha consolidado como el paradigma de una propuesta musical tan elegante como desenfadada, hoy bastante olvidada, pero que durante años hizo auténtico furor en los salones de baile de la gente bien.
De hecho, hay por lo menos dos canciones de la Big Band Era que seguro que conocéis, y ambas son de Miller: la trepidante In the mood y la romántica Moonlight serenade. Nunca está de más volver a escucharlas. Otra de mis favoritas es Pennsylvania 6-5000, que ejemplifica a la perfección ese deslizarse entre las notas sin solución de continuidad, o glissando, tan característico de los trombones y por extensión del estilo de la banda; no por casualidad Glenn Miller era, él mismo, trombonista. Absolutamente obligatorio, dicho sea de paso, escuchar todas estas piezas en las cuidadísimas versiones que los herederos legales de la orquesta grabaron en 1983 para el álbum In the digital mood. Ya lo habréis notado con "Tuxedo Junction", la limpieza de la producción es también "Ariel Ultra".
Ya que he dedicado la entrada de hoy a un trombonista, qué mejor momento que el presente para mostraros el conocido como "tema del trombón". Debemos la idea a Mark Aronovich Aizenshtat (o Aisenstat, que con esto de la transliteración del ruso la gente suele hacer de su capa un sayo), un ingeniero y economista que vivió en Leningrado entre 1914 y 1966, y que con ella se aseguró un asiento, modesto pero un asiento al fin y al cabo, en el templo de la composición ajedrecística.
Eso sí, conserva la silla casi de casualidad, porque los ordenadores han demostrado que la versión primera de la idea, aparecida en 64 en 1931, oculta hasta dos errores graves en el juego inicial. Menos mal que en un estudio de 1946, el que hoy os presento, revisó la construcción para darle todavía más fondo y como afortunado efecto secundario los mencionados problemas desaparecieron. Para ser totalmente preciso mi versión incorpora una pequeña diferencia, pues en el estudio de Aizenshtat no hay un peón en b2 sino en h2. Esta corrección, que he tomado prestada de una composición muy similar que Heuacker publicó en 1961 en Deutsche Schachzeitung, permite cerrarlo de un modo todavía más efectivo.
Que no se diga que no nos lo curramos aquí en música y ajedrez de diez.